Our Lady 

The fleur-de-lys is a symbol for the Blessed Virgin Mary and is derived from the Madonna's lily. 

ROSARY ALTAR SOCIETY

The Rosary Altar Society are women united together in prayer and devotion to Our Blessed Mother Mary.  With her as our example, we are pledged to serve the Altar of the Church.

1. To promote the spiritual advancement of our members.

2. To instill devotion to our Blessed Mother through frequent recitation of the rosary.

3. To assist in parish activities designated for this society.  

Approximate. 238 women of the parish participate and we offer a monthly activity, retreat, etc. for ALL ladies of the parish to come together in social activity and faith.

We meet the 1st Wednesday of the month in the Franciscan Room at 6:30pm  

Our Organization Welcomes You

If you would be interested and would like more information, please email us or use the Guest Book  and we will be happy to send you information.

~~  St Christopher Parish  ~~

4130 W. 147th St.    Midlothian, IL

(708) 388-8190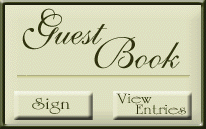 2017  --  2018 Officers

Sheila Potempa  -  President

Mary Smith  -  1st V.P.

Mary Ann Hanley -  2nd V.P.

Anita Waicekauskas -  Treasurer

 Debbie Sims -  Recording Secretary

Kathy Peters  -  Corresponding Secretary

Use the "Guest Book"

for any correspondence for Rosary & Altar

22nd Woman of the Year

Pat Dolan

2010 - 2011

21st Woman of the Year

Mary Jean Farrell

2009 - 2010

23rd Woman of the Year

Marsha Krug

2011 - 2012

24th Woman of the Year

Debbie Pelligrini

2012 - 2013

25th Woman of the Year

Eunice Enk

2013 - 2014

ACCW Woman of the Year beginning in 1989

1st - Jean Wilfenger




6th - Pat Pavlik





11th - Doloris Schumacher





16th - Dorothy Compton
2nd - Lena Scheidel




7th - Christine Tippit



     12th - Cathy Trant







 17th - Irene Valacak
3rd - Marge Theis




    8th - Alice Horton




  13th - Carmella Donato






18th - Donna Meek
4th - Sister Patricia Heuer


    9th - Terry Sereda




 14th - Sharon Mildaus






  19th - Mary Dryer
5th - Norma Snedeker



   10th - Myrt Hickey




 15th - June Burke







  20th - Mary Rickey 
26th Woman of the Year

Maggie Redman

2014 - 2015

28th Woman of the Year

Mary Ann Hanley

2016 - 2017

27th Woman of the Year

Donna Schmidt

2015 - 2016