Why Join the Knights of Columbus?

Imagine being part of an organization that fills your heart and your mind with the joy of giving to others and the feeling that comes with making a difference.

Knights are Catholic men, 18 years of age and older, who are committed to making their community a better place, while supporting their Church. Being a Knight is more than camaraderie; it is being involved with your community; it is supporting your local Catholic Church, while enhancing your own faith; it is about protecting and enhancing your family life.

St Christopher Parish KC Council

(2015-2016)


Grand Knight***



Louie Vidales
Chaplain*




Fr Kris Paluch
Deputy Grand Knight***

Jorge Castillo
Chancellor***




Jerry Marquette
Recorder***

                John Albert
Financial Secretary**

   Joe Frontera
Treasure***




  Jerry Gillis Sr
Lecturer*



          Jerry Haran
Advocate***



   Joseph Dobias
Warden***




Denny Kolkebeck
Inside Guard***


  Ronald Strzelczyk
Outside Guard***

       Jerry Yucuis
Trustee (1st Year)***

     Ted Engler
Trustee (2nd Year)


    Bill Spies
Trustee (3rd Year)

        MIke Tryon

(*Appointed annually)

(**Appointed for a 3-year term)

(***Elected)

" Contact any member to apply for membership "

Brother William Kerkel  ~  Knights of Columbus #5866

Midlothian, IL  60445

Click here for more information.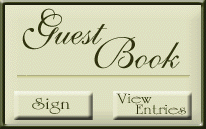 Use the "Guest Book"

for any correspondence

or

mail at address above to Knights of Columbus

William Kerkel Council #5866

4130 W. 147th Street

Midlothian, IL 60445

( Click on picture to enlarge )

( After enlarging picture, click on top of picture to navigate to Prev or Next picture )

State of Illinois Annual Fraternal Survey

        The Fraternal Survey

Each year reports of the annual survey of fraternal activity conducted for the National Fraternal Congress of America reveal an impressive Knights of Columbus donation of time, money and energy. In 2003, for example, with approximately 73% of all units reporting, the Order generated $131 million and over 61 million volunteer hours of service for charitable causes.

In the category of charitable or benevolent disbursements, including assistance to the sick, handicapped, disaster victims, hospitals and other institutions, civic and community projects, schools and libraries, the Knights contribute in the area of $80 million, in addition to substantial amounts from the Supreme Council. Another $48 million is spent on activities, in addition to $12 million for work with young people.

The Knights also average 4.3 million visits to the sick and bereaved, give 300,000 donations of blood, contribute 43.3 million volunteer hours of community service and 6.2 million hours of labor for sick or disabled members.

In a world where the golden rule - "Do unto others as you would have them do unto you" - sometimes becomes "Do unto others before they do unto you," the Knights of Columbus stands out as an organization that takes fraternity seriously.

The dictionary defines fraternity as "the state or quality of being brothers." It also describes it as a" group of men joined together by common interests" or "a group of people with the same beliefs, interest, work."

The Knights of Columbus form real fraternity in all three senses. As practical Catholics, Knights carry fraternity to the limits of love: unselfish service to their Church, country, community and council.

Faith, fellowship, philanthropy. These are the distinguishing marks of the Knights. This brief record of some of their achievements shows that they have remained true to their heritage and that they have continued to build on it for future generations.

                  © 2005 - 2014 alto.de New Media GmbH, all rights reserved

Who are the Knights:


Knights of Columbus was founded in 1882 by Fr. Michael McGivney as a fraternal benefit society to provide benefits for the widows of its members while offering fellowship among Catholic Men.  The Knights of Columbus has grown into a fraternal order with more than 1.5 million members located around the world.  These individuals donate over 100 million volunteer hours and millions to charitable causes.  Here at Saint Christopher's Parish, we are active as ushers, with St. Vincent DePaul, Holy Name Society, and other parish groups.  We sponsor Free Throw Contest, Food and Toiletry collections, Intellectual Disability Drive and other charitable works.   These are just a few of the great works of our members and families.  If you and your family would like to learn more about the Knights of Columbus, please feel free to speak to any of the council knights or call Louis Vidales 773 414 3275 or William Spies at 708 307 4037  We look forward to volunteering with you in the future.  As always we thank the parish for their support and kindness

Welcome to our 1st & 4th Degree Knights

Feb 22, 2016

New First degree Knights



New 4th Degree Knights
Raul Castaneda                                       John Albert

Matthew Cross                                        Ralph Ginn DDS

Matthew Ginn                                          Denny Kolkebeck

Paul Martin