2016                                            2016

Chapters for Bible Study

Starting with January 12, 2016 we will be studying the Synoptics (a side-by-side comparison of Scripture from Matthew, Mark, and Luke).

We will try meeting every Tuesday except the Tuesdays in Lent and finish  on

May 24th for the Summer.

~~  St Christopher Parish  ~~

4130 W. 147th St.    Midlothian, IL

(708) 388-8190

ANY REQUESTS?

Please use the "GUEST BOOK" if you have any ideas or requests.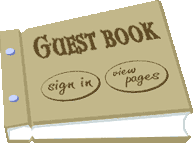 If you were unable to attend any of the sessions, don't let that stop you.

ALL ARE WELCOMED

AT ANY SESSION

~ ALL ARE WELCOME ~

TUESDAY nights starting at 7pm in "Unit-D"

Please sign up early at the parish office and receive

further information on study materials.

708 388-8190