Click logo to link to the site where you can download the Adobe Reader.


( Old bulletins are removed after 4 weeks of being on-line. )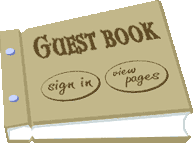 The Pledge is a 5 year commitment to provide a gift to the 

St. Christopher School Education Fund

Our school will remain open, if we continue with enrollment and make pledges and/or donations.

Use this

Guest Book for School Pledges

Weekly Bulletins

The weekly bulletins and Ministry Schedule require Adobe Acrobat Reader.  This software comes already installed on most computers.  If you are having trouble opening up a bulletin or schedule then you probably need Adobe Acrobat Reader.  Click on the link / picture below to get your free copy of Adobe Reader.

Once you have the bulletin or schedule open to view, simply use the up & down scroll bar on the right hand side of your computer to view the many pages of the bulletin or schedule.  You may also turn the pages by using the left and right arrow keys on the Adobe Reader menu bar.